A few years back, Microsoft rolled out a subscription plan for their Office products called Microsoft 365. Rather than buy an expensive suite of products every 3-5 years, folks can now choose to pay a relatively modest monthly subscription fee to access everything Microsoft has to offer. Although the one-time purchase versions (known as perpetual licenses) are still available, they do come up with a high up-front cost and don't offer all the same features and benefits.
One key feature not included in the perpetual license, just introduced in 2017, is Microsoft Teams. Teams is an all-in-one application that offers text and video chat, file storage, document collaboration, and calendar management.
And as the name alludes to, you can create "Teams" that allows you to organize groups of people (think departments or project teams) into a single platform (a Team) to store shared files, collaborate, and chat within the application.
We've heard from many that although they have Microsoft 365, they're not using Teams. They either don't understand what it is, how to get started, or why they should even bother! We get it – as busy as things get, time is precious.
In this post, we're going to give 4 reasons why you should give Teams a try. In a future post, we'll give you some quick and easy ways to get started.
Save Money
Just like springtime dandelions in my yard, there seems to be a never-ending proliferation of productivity applications popping up all the time, each designed to do one primary task. Chat (Skype, Slack), video conferencing (GoToMeeting, Zoom), and file storage (DropBox) are probably the most common apps out there today. Of course, many of these also come with a monthly cost attached.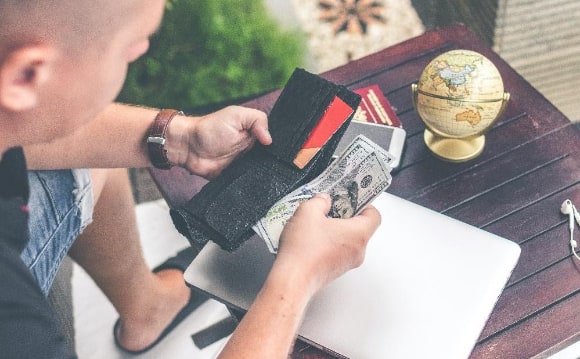 With Teams, you really don't need any of these. If your organization is using Microsoft 365, you already have an application that can do what these applications can do and more. Looking to save a few bucks? Ditch those other apps and start using Teams!
Simplify
Because Teams is integrated with Microsoft products you can send your Word proposal draft, for example, to colleagues through chat for review and collaboration. Changes made to that file are captured and stored in a single copy.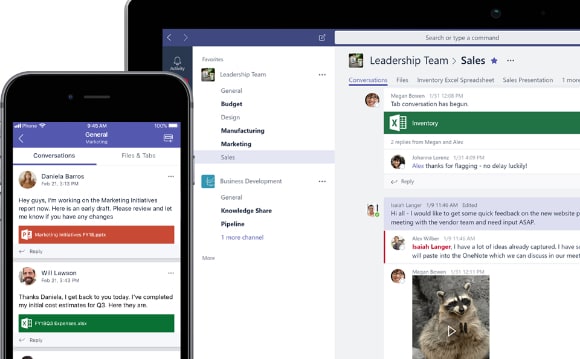 Gone are the days where edits had to be collected from multiple different files, leaving one poor soul to compile all the changes. In Teams, everyone can work on the same document simultaneously in real-time, or whenever they can get to it.
Storage, lots and lots of storage
The amount of storage available for Teams files is a mind-boggling 25 terabytes (TB) per site or group. To give you some perspective, each TB is roughly equivalent to 6.5 million pages or put another way, 1,300 filing cabinets. That's a lot of storage! Granted, some organizations may need more, but for the vast majority, this is plenty.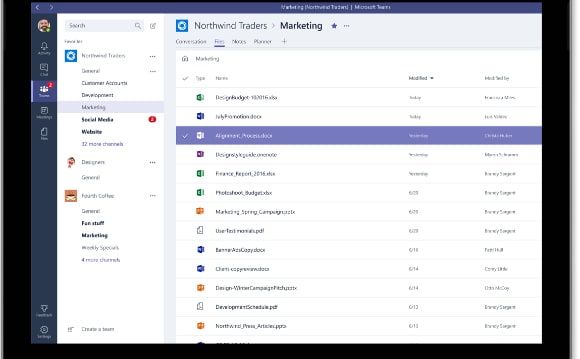 Sign-on anywhere
Teams is based on the Microsoft cloud platform. This means you can log into your Office account and have access to all your files, calendars, and chat features from any internet-enabled device – including your mobile devices.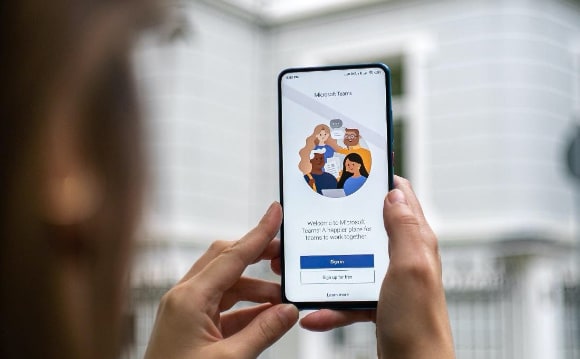 At a client location and need to pull up a file? No problem. Pull out your phone, open the Teams app, and find what you need without having to crack open your laptop and find a wi-fi access point. Have the files when you need them, wherever you are.
Hopefully this piqued your interest enough to give Teams a try. If you're stuck on how to get started, drop us a note or give us a call!